10/2/2022
What an exciting season 2022 was. Jimmy Beats Band and Sailor Jane shared the stage with Nattali Rize, Giant Panda Guerilla Dub Squad, The Original Wailers. Jimmy Beats played a couple of shows on guitar with The Medicinals out of Rochester, Ny opening for Sublime with Rome in Buffalo. We still have a few shows left this year. Gearing up for 2023 with new music releases from the Jimmy Beats Band as well as artists which Jimmy Beats has produced & mixed for such as Giant Panda Guerilla Dub Squad, The Medicinals, Mystic Dino & Royal Mosiah. As always thanks for your continued support & hope to see ya soon. One Love!!
3/2/2022
Season kicks off this month. Lots of exciting shows & projects coming out this year. Hope to see you & thanks for your support!
9/7/2021
We have some great shows this fall! Buggies on the Beach, Shrimp Festival, Catfish Festival. Hope to see ya at one of these great events!
6/10/2021
Summer is here! Come vibe with us. Yes, new music coming real soon!
03/08/2021
Spring is in the air! Good vibes coming to a venue near you. We're super excited to finally be able to perform live again. Make sure you check our calendar regularly for a venue near you. You can also follow us on facebook.com/jimmybeatslive as well as Instagram #darkbeatsmusic. See you soon
07/20/2020
Wow! Who knew 2020 would be so monumental in human history. From a Covid 19 world wide shutdown to demonstrations against injustices worldwide. It has surely been an interesting time to witness where we have come as humanity. I hope soon we can look back on these times and move forward as one people united. Our last show was the day before the lockdown on March 15, 2020. All other scheduled performances have been cancelled, suspended or rescheduled. We look forward to be able to connect with the public again through the universal energy and positive vibes of Reggae music.
One Love & One Light
 01/05/2020
New decade and excited for this coming year 2020 ! New venues, new music and good vibes for all. Looking forward to seeing you this year. One Love!!
3/21/2019
Spring is officially here and now we kick off the 2019 season. Awesome venues & festivals on the schedule this year. We hope to see you at one of our shows!
11/20/2018
Thank you to all that have supported us this past season of 2018. We made a lot of new friends this past year. We hope you have a wonderful Holiday season and check back soon for our Spring 2019 schedule. We look forward to seeing you again! One Love!
8/25/2018
One week left in the season however, we have an exciting fall schedule lining up with new venues and additional festival show announcements! We'll be playing an additional Reggae Sunday at The Conch House Sunday, Sept. 9, 3-7. November 4th we will be in St. Augustine at the annual Chowder Debate cook off held at The Conch House 2-6pm. For all you catfish lovers we will be at The Catfish Festival November 17, in downtown Kingsland, Ga. Check our schedule often and we hope to see you at one of these fine events!
7/10/2018
Sun is shining and the weather is sweet! 2018 season going strong. We're excited to announce two Festival shows scheduled for later this year. The Shrimp & Grits Festival Jekyll Island, Ga. Our set will be Sunday, September 16 from 2:45-4:00pm we'll be closing! We also have The Calavida Music & Arts Festival Green Cove Springs, Fl. Our set will be Saturday October 13, 5:30-6:30. We'll see ya there!
02/28/2018
Season opener only a couple days away. Really pumped for this year! New venues, new tunes and awesome musicians. This year we'll be performing at the Reggae Sunday that started it all The Conch House in St. Augustine April 15 & June 17, 3-7pm. Hope to see you there.
01/09/2018
Happy New Year!! Looking forward to this year as well as the 2018 season!! Still playing shows during the winter at Element Bistro/Myth Nightclub downtown Jax every Friday 7-10pm however, when March rolls around the season will officially begin. Hope to see ya at one of the shows this year!
10/14/2017
Fall is here! New original songs "The Deputy" & "It's Alright" performed live at EWM Studios are up. Preparations for 2018 in the works but still have an active performance schedule through winter. Thanks for stopping by. 
8/17/2017
Heavy season winding down. You can still catch me every week "Friday Night Vibes" at Element Bistro Craft Bar & Lounge/Myth Nightclub 7-10pm in downtown Jax. Also, we got some exciting shows coming up this fall. Most will be full band!! Check back often!!   Peace, Love & Reggae Music!!
6/28/2017
8 shows in 5 days this July 4th weekend beginning Friday, June 30th!! Check the schedule and come vibe with us!!
03/04/2017
Here we go!! The 2017 season is here big shows, new venues, check the schedule and come on out for some good vibes!!
01/13/2017
Big ups family & Happy New Year!! We're getting geared up for another year of good vibes!! New EP to be released this summer as well as lots of performances. Check the schedule and come on out! Looking forward to see you
12/21/2016
Loving the vibes of the holidays. I'm ahead of schedule on the new EP which at this time the working title is "Live Your Life". The creative process is flowing effortlessly and I'm very excited to have Reggae artist Mark Shine as a co-writer on some of the tunes. Have a wonderful holiday season and big ups into the new year!! 
10/23/2016
Wow, what a weekend I attended the Rootfire Reggae Music festival in Cocoa Beach this past weekend as a fan and in support of my cousin's band Giant Panda Guerrilla Dub Squad!! The weather, music and concertgoers were awesome!! I have a few of my own dates left on the calendar before i go into my three months of writing, recording & rehearsing!! I'm super pumped for next year and going to take this time to prepare myself for another great season!! I'll update and let you know how the new tunes are coming. Thanks, for all of your support!!
8/30/2016
Season is winding down. Thanks for all the support. It's been truly a memorable year filled with awesome shows and musical collaborations with incredibly talented musicians. I'm looking forward to the off season of writing, recording, rehearsing & preparing for 2017. I'm sure I'll have some dates this Fall, so if you get a chance come out & vibe with us. 
 7/06/2016
Bless up family!! It's been a whirlwind the last couple of weeks!! Still in the thick of the season. If you're in the area make sure to check us out at The Surf!! Keepin it "Live" with the 5 piece band & weekly special guest!! The Ep "Inhale Exhale" and the first single "You Never Let Me Down" getting lots of Love from radio all over the world check out the Radio Airplay report!! Big Ups for all the support!!
5/22/2016
Big ups family!! New Reggae Sunday venue Tony's Kitchen & Bar in Jax. (check calendar) 5-8pm this summer starting today. Next week Jacksonville Jazz Festival Breezin'stage Sunday May 29, 2-3pm. Song & video "You Never Let Me Down" getting lots of love. Thanks you so much!! Song available now on iTunes & all other online music retailers!!
5/09/2016
Feeling pumped!! I signed on for the Jacksonville Jazz Festival 2016 which will be Memorial Day weekend May 27-29. We'll be performing at the Breezin' stage (The Jacksonville Landing) Sunday May 29, 2-3pm. "You Never let Me Down" single & video will be released next week 5/17/2016 and the following month 6/14/2016 my EP "Inhale Exhale" will be released. I'm still on the grind as far as my weekly gigs and if you get a chance come out & vibe with us it's that time of year!! Thanks for stopping by & hopefully I'll see ya soon!! 
3/28/2016
Ok, all done with my debut EP "Inhale Exhale" set to be released June 14, 2016! However, pre-sale begins 5/31/2016!! Preceding the release will be my first single "You Never let Me Down" to be released May 17, 2016 along with the music video which was shot in Costa Rica!! My season is in full swing but soon I will be in rehearsals putting together the full band show in support of the EP!! Check back often as we may be coming to a town near you!!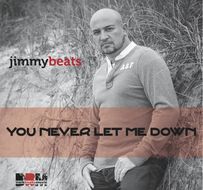 01/01/2016
Feliz Año Nuevo!! Season starts in March!! Stay warm & see ya then!
12/16/2015
Finished mixing my debut EP "InhaleExhale" now it's off to mastering. Super pumped I've been working on this since late last year! I recorded about 20 tracks but narrowed it down to 6!! I'm scheduled to release first single in May with EP slated to be released in August/2016. Performance schedule should be up early January 2016. I got some real nice shows coming up it's going to be an exciting new year!! Hope to see ya!!
11/11/2015
Still on the grind!! Holidays coming upon us soon!! I have a few dates here & there but getting ready for 2016.
 Check back soon. Thanks
9/10/2015
Big ups to everyone who came out for the Sounds on Centre concert!!! We had a blast but now comes the best part writing & recording new material for 2016! Check back often as I will be featuring the tracks here first!
8/20/2015
Season winding down with a bang!! Labor day weekend will be the big Sounds on Centre show. It's going to be a great show & will mark the end of my season. Even though i have shows scheduled throughout the rest of the year, my focus is going to be writing & recording new material as well as putting the finishing touches on songs that are currently on deck!! I've been working with some incredibly talented musicians as of late and i can't wait to have their input!! 2015 you've been awesome 2016 lookout!!!
6/25/2015
Yes, it's hot! Having lots of fun this season! I've met a lot of interesting people along with some incredibly talented musicians. It's been tough but I'm trying to balance performing live & writing/recording new material. Gotta stay on the grind!
5/18/2015
If there was any doubt about warmer weather being here to stay, thats no longer the case Summer is here & its been a busy one, 23 dates this month!!! If you get a chance to come to the Beach, how about spending a few hours with yours truly with the good vibes. Have a wonderful & safe Memorial Day weekend. 
4/20/2015
Super pumped!! Just got the first 5 tracks from the mastering studio. Sounds freakin awesome! How appropriate to have them received on 4/20!! Got a great show coming up 4/26 at Sliders 6-10pm with the full band. If you're in the area come on out!! Until next month, Ciao
3/18/2015
Season is upon us!! Still finishing up in the studio, remixes, radio edits & preparing for mastering. Finished producing a "hot" track for my favorite dancehall artist Royal Mosiah. We're looking at a spring/summer release. As I always say, this will be the first place to hear Royal Mosiah's new release and all new music. This Saturday 3/21/15 I'll be performing a benefit show for the American Cancer Society "Relay for Life"!!! If you're in the area be sure to come out!
1/6/2015
Feliz año nuevo!!! It's going to be a glorious new year! Finishing up in the studio and getting ready for this coming season. I can't wait to share my new music with the world. As I posted before this will be the first place to hear the new tracks. Check back soon. Thanks
9/28/2014
Well its fall and it's starting to cool off a bit but we're still doing our thing at the beaches. In a couple of weeks we'll start rehearsing for next season. I'm really pumped, because it's going to be a full band. That means bigger shows and bigger venues!! I'll also be wrapping up the recording of my next single "Music Maker" in the coming weeks. Of course this will be the first place to hear the new release. So until next time; peace, love, unity, & reggae music!!
8/14/2014
Seasons starting to wind down.....had a great "Sound on Centre" show 8/1/2014!! Check the video page for excerpts of the show.Last year this time I started working on my debut album to have been released earlier this year however, I wanted to take my time and write more material so I've delayed the release until next year. I will be putting out another single in the fall so look out for that. Meanwhile if you are in the NE Florida area come check me out for a evening of good vibes...
6/18/2014
It's that time of year the season is in full effect!! 6 shows in 4 days 6/19-6/22. Getting ready to start rehearsals early next week for the big "Sounds on Centre" Show 8/1!!! Bringing in a full band for the show.....It's going to be a great time!!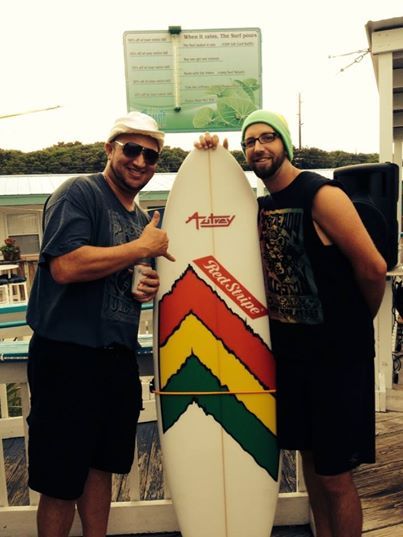 4/30/2014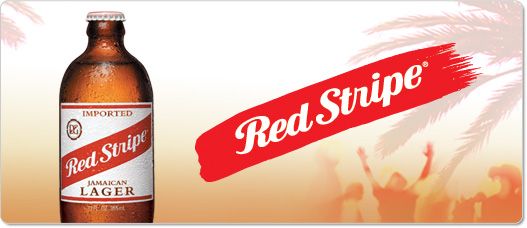 It's official !! Jimmy Beats & Red Stripe 2014!! I've been picked up by Red Stripe this season!! 
Looking forward to working with this Iconic Jamaican Lager!! Hooray Beer!!!!
3/19/2014
Ok, Spring begins tomorrow!! What a strange winter this has been here in NE Florida 80 degrees one day and the next day 40 degrees. I'm looking forward to getting off this weather rollercoaster!! I'll be performing every Sunday at The Surf Restaurant & Bar this season if you are in the area please stop in good vibes!! I have a couple of special announcements soon so check in often!! Until next time Peace, Love, Unity & Reggae music!!!
2/5/2014
Punxsutawney Phil says six more weeks of winter but that won't stop us from jammin this month. I just got back yesterday from New York. I was there for the Super Bowl and though the game was a blowout it was a great once in a lifetime experience with emphasis on the "once". I think I'd rather watch the game from the comfort and warmth of my home. It was great spending time with my family on Long Island and that part made the trip awesome!! Next update will be right around the corner from spring!! See ya then...........
1/6/2014
Happy New Year!! Very excited for 2014. This will be my first full season playing out. I got some nice big shows lined up for this season also you can always catch me on Amelia Island at various establishments!! My next update will be on ground hog day lets see what "Punxsutawney Phil" has to say about spring!!
12/13/2013
Finally getting a little cold out there but we're still jammin. If you get a chance swing by Sliders or The Surf for good food, good times and good vibes on the island!! Have a happy safe holiday season and a wonderful new year!!!! 
11/21/2013
Holidays coming at us fast!! They call this the off-season in music however, this is the time of year I like to write & record the most and of course rehearse, rehearse, rehearse! You would think when you are gigging night after night in season it would be easy to learn new songs or be inspired to write new material from my experience what you do when you have no audience is what prepares you the most. Well thats what works for me!! 
10/8/2013
"Please Stay" is doing its thing. Check out the link DJ Rajo in Italy. Have a few shows scheduled this month if you are in the area please come out it's always a good time & good vibes.
9/6/2013
Very excited!! "Please Stay" has been downloaded by international radio more than we expected!! Germany, UK, France, Italy, Central Africa, Lithuania, Switzerland, Turkey, Netherlands, New Zealand..... and this is only the beginning..I suppose we should not be surprised it's Reggae Music.....When I perform it never ceases to amaze me that Reggae music lovers come from all walks of life it truly is beautiful!!!
8/12/13
Getting ready for the soft-release of "Please Stay" next week 8/20. We are taking the single to our Caribbean Island radio friends and Hawaii first!!! Much Love!!!
8/2013
Super stoked...finished mixing "Please Stay" featuring Royal Mosiah also recorded 2008 American Idol Contestant Brittany Wescott doing backround vocals on the track......."Please Stay" is now off to the mastering lab....Love the Vibes!!!
7/2013
I love Summer!!!! Currently I am at the halfway point of recording my debut album set to release in early 2014!!! However, I am just weeks from releasing my first single "Please Stay" featuring Dancehall Artist Royal Mosiah. Check back soon I will be posting the track here first!!!
nbsp;
You Never Let Me Down WATCH & SHARE Thanks!!
You Never Let Me Down Single Available Now